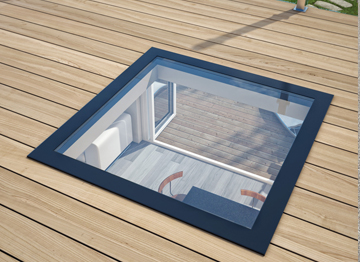 Get A Free
Quote
If you would like a free quote, or to simply just ask a question then one of our expert team will be only happy to help. You can either phone us on 01384 255 881, or simply use our contact form below by choosing a product and asking a question. Thanks!
Our
Promise
All our staff at Stepglass understand that whatever project you do there are always headaches along the way. We try our utmost to deliver very high quality products and service to all of our customers. We always work alongside our customers to make sure they get there products exactly when promised and give them support from the start to the end. By doing this we hope all our customers get the service and high quality products you would expect from a company like ours.
Delvery
Information
We aim to deliver around our customers projects. In most cases with our products we do stock most rooflights and these are available to dispatch 4-5 days. Most bespoke made to order rooflights can be manufactured and delivered in 14 days dependant on our busy periods. All our customers are updated about delivery times and are always made aware of when there orders will be arriving and at what stage of the day. (Please note most walk on glass products are around 3 week leadtime).
Walk On Glass
Rooflight
Literally 'Walk on Glass' with our amazingly innovated flat roof light. Our StepGlass Walk On Glass with 21.5mm heat-soaked energy efficient & internal 6mm toughened Low E glass, allowing natural light to flow from multiple floors which means they are great of terraces or basement rooms.
The STEPGLASS roof system gives the look of a clear natural clarity as the framing system cannot be visablly be seen giving you more light and a seamless contempary look.
We can also offer our customers any shapred rooflight they require for the perfect designer roof light. You can contact us for more information, one of our expert team will only be happy to help.
Overview
Our rooflights are made with our highley regarded sleek low profile weathering frame system, allowing us to offer our customers a simple, easy to fit solution for their project needs. This along with our vast range of glazing options give our clients every possible option.
We only use the latest and best technology available when it comes to insulation on our STEPGLASS rooflights, the insulation properties are second to none.
Starting with our standard STEPGLASS roof lights which with our 6mm Low E-Toughend Safety Glass with Edgetechs Thermal 16mm super spacer bar and a 6mm tougned outer sheet. All of which offer a U VALUE of 1.2, which retains the heat and sound in the property and stears the cold out.
Walk On Glass Features
STEPGLASS high end seamless framing kerb system.
1.2 U Energy efficient safety glass as standard.
"Walk On Glass" 21.5mm heatsoak with energy efficient internal 6mm toughend low e glass.
No tints on glass, just natural clear views.
Many bespoke designs.
Great acoustic levels keeping the noise out and deflecting heat in.
High tack bonding keeps unit in place for high security.
10 year manufacturers warranty.
Simple to measure.
10-14 day turnaround
Nationwide installation serivice available.
UK and Ireland delivery ( European delivery also available POA).
Instant quotes!
Walk On Glass Specification
21.5mm Clear toughened/laminated heat soak tested outer
18mm dessicant filled spacer bar
6mm low E toughened inner pane
Uv protection border for unit longevity.
Maximum Kerb Span/Width: 4000mm
Minimum Kerb Span/Width: 450mm
Standard Unit Guide Weight: 75kg / sq m
Circular Maximum Kerb Span/Width: 2000mm
Circular Minimum Kerb Span/Width: 600mm
Kerb Width Minimum: 70mm
Kerb Height Minimum: 150mm
Minimum Kerb pitch: 1°
Domestic Floor Load Only - UDL = 1.8KN/m²
(Additional Concentrated Load = 1.4KN Point Load)
StepGlass, Unit 1 Turner Street, Dudley, West Midlands, DY1 1TX - Phone : 01384 255 881 - Email : contact@stepglass.com